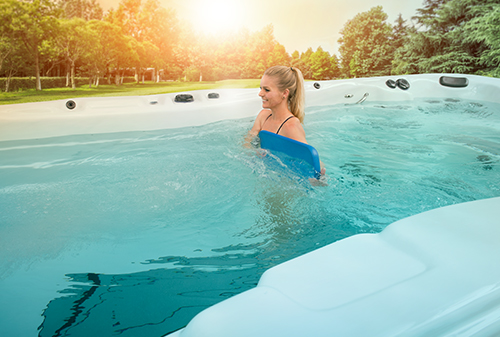 My wife and I have found that our Master Spas Trainer 15 is the perfect place to exercise! It is private, it is not crowded, it is just outside our doors and is warm even when it is freezing outside.
The water provides ideal resistance with low impact on the knees, shoulders, etc. The buoyancy provides great support for the body and for exercises.
We are confident that the swim spa will help us avoid or at least delay expensive surgeries – any one that could easily cost as much as the swim spa.
The Trainer 15 came with all the exercise equipment that we need. However, there are lots of other inexpensive options that we could add if and when we want to.